Newsletter Term 3 2023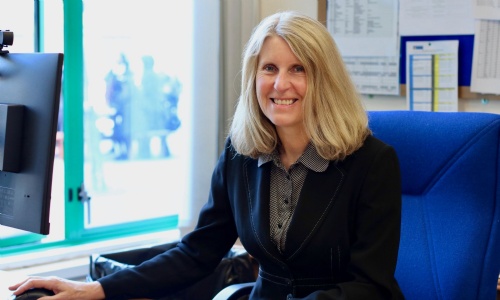 Dear Parents/Carers,
The spring term has been extremely busy with our children being involved in lots of focused learning together with a whole host of extra-curricular activities.
We have had a series of assemblies across all year groups with a focus on celebrating diversity, (Martin Luther King Day and LGBTQ+ History) developing understanding of World Religion Day and also supporting student well-being through the Mental Health Week. The final assemblies this term have been Praise Assemblies for those students who have worked hard and attended well – congratulations to you all and thank you to parents for your ongoing support.
Form-time reading has become fully established across the school; the focus on reading is part of a wider strategy for the school to become a 'reading school'. Ms. Jenkins and Ms. Hare are currently developing the 'reading buddies' system – our aim is to ensure that all our children become effective and proficient readers. As part of this, children will be working on 'phonics'. Please support this by encouraging your child to read aloud and also learn the keywords for each unit of work they study per subject. This can make an enormous difference, especially for those students preparing for GCSE exams!
Careers' Education has continued to be a feature of this term. A group of year 10 students visited Hartpury College to participate in a series of sport-related workshops. Our Yr. 10 and Yr. 11 students were also invited to an introduction to student life at the University of Gloucestershire, followed by a taster session at the Kier construction group. It is important that all year 11 students now complete their college application forms – please do contact the school if support is needed.
Year 11 parents' evening took place on 12th January; year 11 students are now working towards the next set of trial exams. It is important that all Year 11 students begin their GCSE final exams revision over the half-term holidays. There are several websites which will help to support students in creating a timetable; please see the following links:
https://www.parentguidetogcse.com/how-to-make-a-revision-plan/
https://www.bbc.co.uk/bitesize/articles/zn3497h
https://revisionworld.com/create-revision-timetable
Reports and Parents' Evenings
Year 10: Year 10 parents' evening will be on 29th June.
Year 9: Year 9 reports will be sent home week beginning 27th February. Year 9 have their Options Evening on 2nd March. We will send out more information about Options next term, including information about the option process, which subjects can be chosen, and information about all the subjects available.
Year 8: Year 8 will receive their first report week beginning 6th March. Year 8 Parents' Evening is on 16th February: this will again be in person using an online booking system. Information will be sent to Year 8 parents about this in January.
Year 7: Year 7 will receive their first report week beginning 6th March. Year 7 parents' evening will be on 18th May.
Attendance:
We have a school target of 96% attendance; however, our current attendance has dropped to 87% which is a real cause for concern. Can I continue to ask for your support in ensuring that your child attends school and is on time. The difference that good attendance can make to a young person is significant in terms of academic progress and developing strong interpersonal skills.
Communication:
Our reception staff work extremely hard to meet the needs of our students and parents. There are times which are particularly busy, especially morning, break and lunchtime. Could I ask all parents and carers to exercise patience when calling the school; our reception staff will try to answer your query as soon as possible. Please remember that teaching staff will be working in classrooms and/or on duty.
In order to communicate effectively between school and home, should you have any queries, could I please ask parents and carers to contact subject teachers and pastoral leaders in the first instance. It is reasonable to expect a reply, either by telephone or email within 72 working hours. Should you need to make an appointment, can you please contact the relevant member of staff beforehand; the school is not able to make ad hoc appointments and does not want to disappoint parents who arrive at school, hoping to see someone immediately.
It is important to stress the need for communication between home and school to be polite. We have had several visits/calls to reception which have resulted in considerable upset to school staff; it is not appropriate to shout and/or be abusive. I thank you for cooperation in this regard.
Strike Action
Upon our return to school in Term 4, a school strike is planned for Thursday 2nd March. At this point, the school does not know how many teaching staff are likely to take part in the industrial action. Until the school hears anything more, the intention is for the school to be closed for Years 7-10 on that day with work provided on Satchel One. The school will be open for Year 11 only.
And finally...
It remains for me to wish you all a very happy Spring term break. We look forward to seeing you all when the school reopens on Monday 27th February at 8.30am.
Kind regards,
Karen Clinton