Sports Results and Fixtures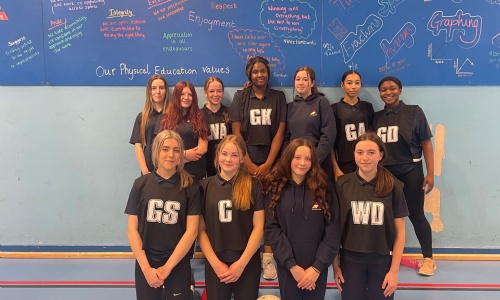 The U15 girls football team won the district football tournament beating Ribston, Denmark High School, Crypt, Severn Vale and Churchdown to the trophy.
Barnwood hosted the Lady Taverners U15 indoor cricket tournament for the first time. winning one match, losing the other. Special mention to Jess Owen and Laticia Davis (Yr10).
U13s and U15 boys represent the school in the Lord Taverners Indoor Cricket tournament, with wins against Chosen Hill but falling short against Dene Magna and Newent. Special mention to Ben Ansermoz (YR8) and Kyrese Zymelka (YR10) who came away with Man of the Match performances.