Science
Welcome to the Science Department page.
Barnwood Park has a team of 6 full-time and 3 part-time science specialists, which are supported by Science HLTA, two qualified science technicians and our Lab Technician Apprentice. It is our aim to provide high-quality teaching to all our students, regardless of their starting points, in a range of science topics across Biology, Chemistry and Physics. By engaging our students from the moment they join Barnwood Park we aim to provide an understanding of the world we all live in, as well as the chance to develop a passion for investigation within the different science disciplines, and an opportunity to further their science knowledge through one of the many career options that science provides.
When students join Barnwood Park School in Year 7, they begin their Key Stage 3 (KS3) journey into science by working through a practical investigation building on topics they will have studied in Key Stage 2 (KS2). Our KS3 curriculum then begins with a topic on Particles of Matter, and this provides the basis for all subsequent topics which are carefully sequenced to allow our students to constantly build on and review and retrieve prior knowledge. Alongside this, our students develop new skills in practical work, and these help them to make sense of different scientific phenomena as well as teaching them how to explain their findings and explain their understanding.
Embedded into our KS3 curriculum, is a focus on literacy. Every topic at KS3 has specially developed literacy texts that, alongside the normal spelling and grammar that is essential in written science work, provide an opportunity for students to engage with the vast, and often unique and unfamiliar, vocabulary.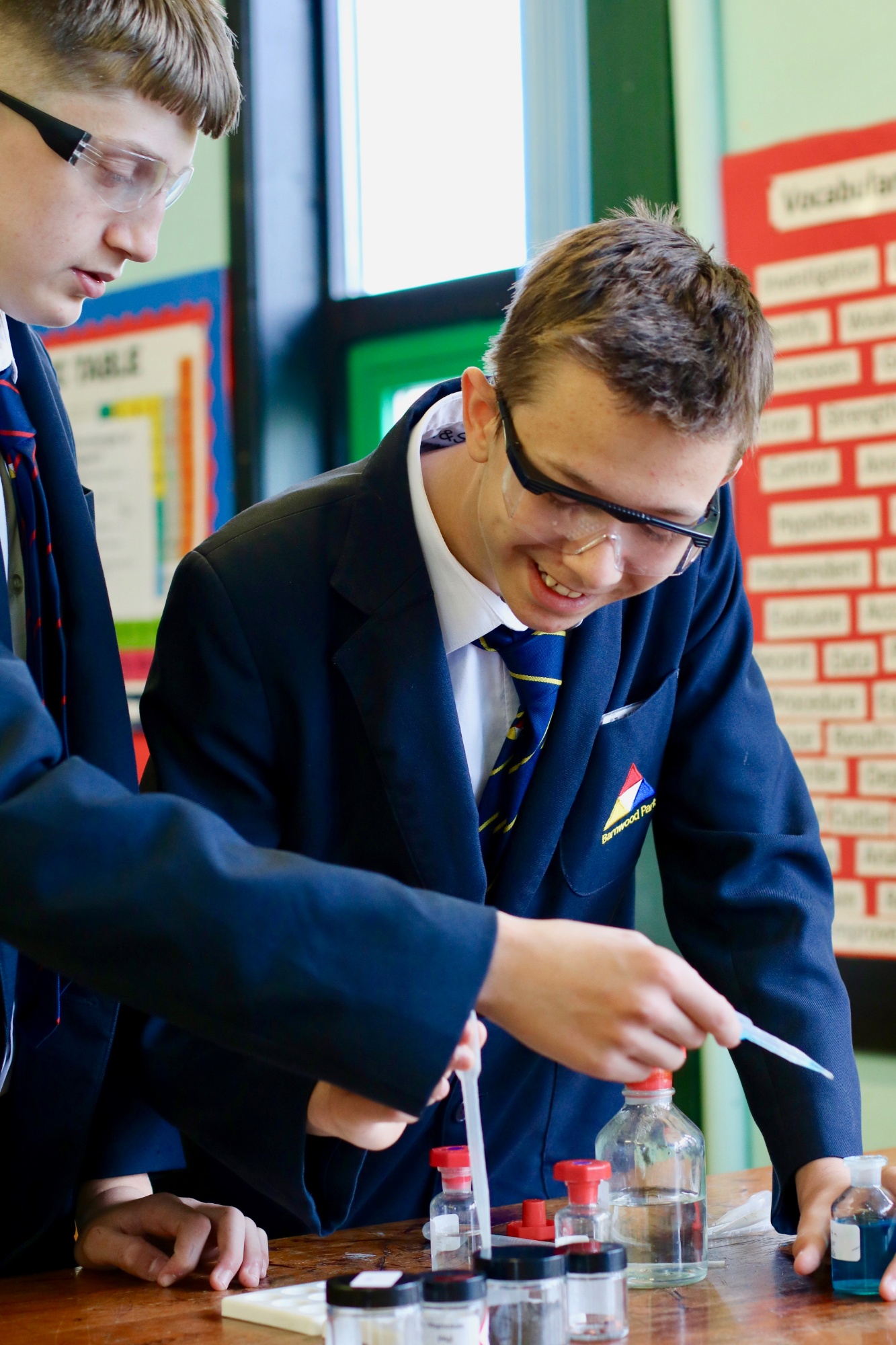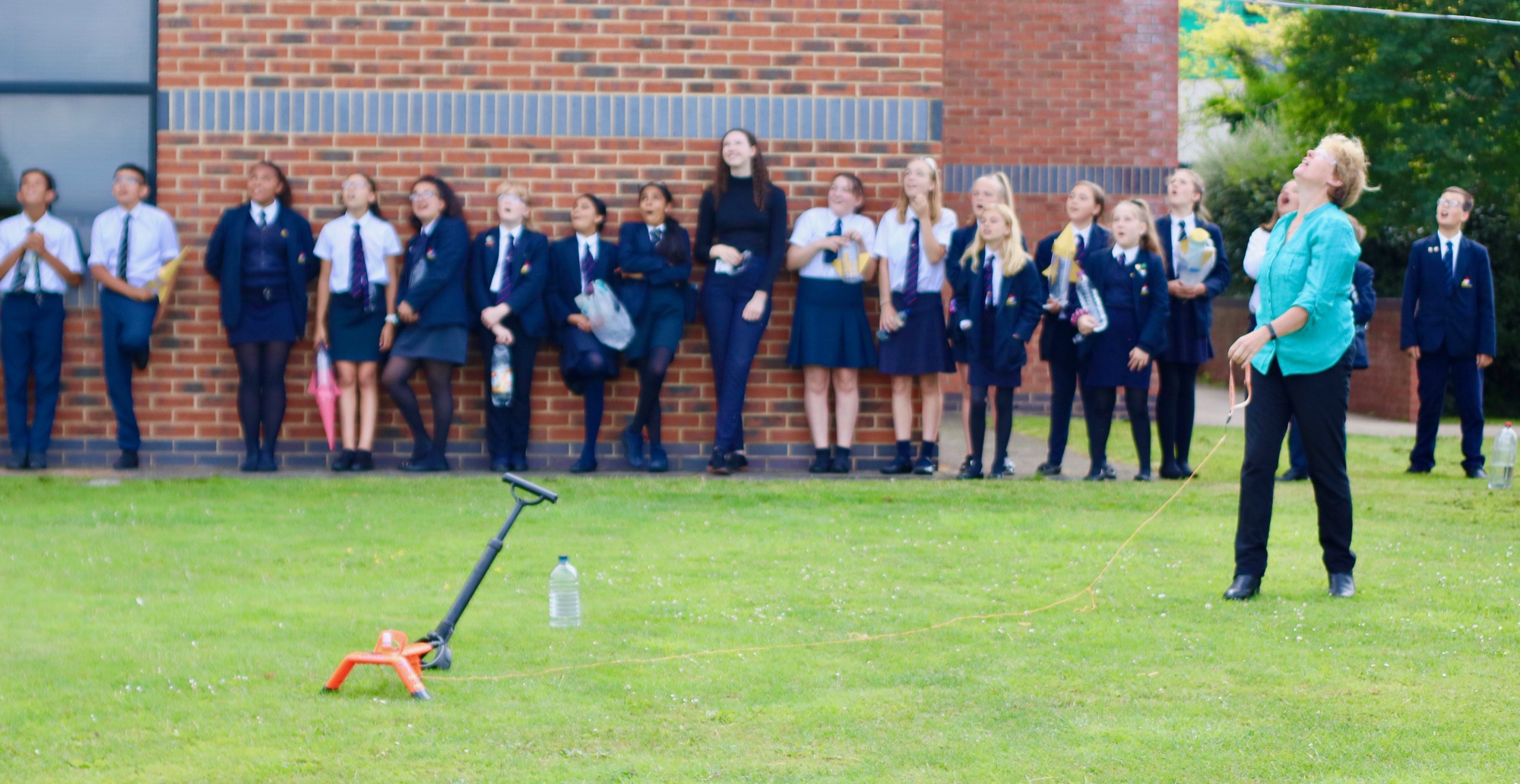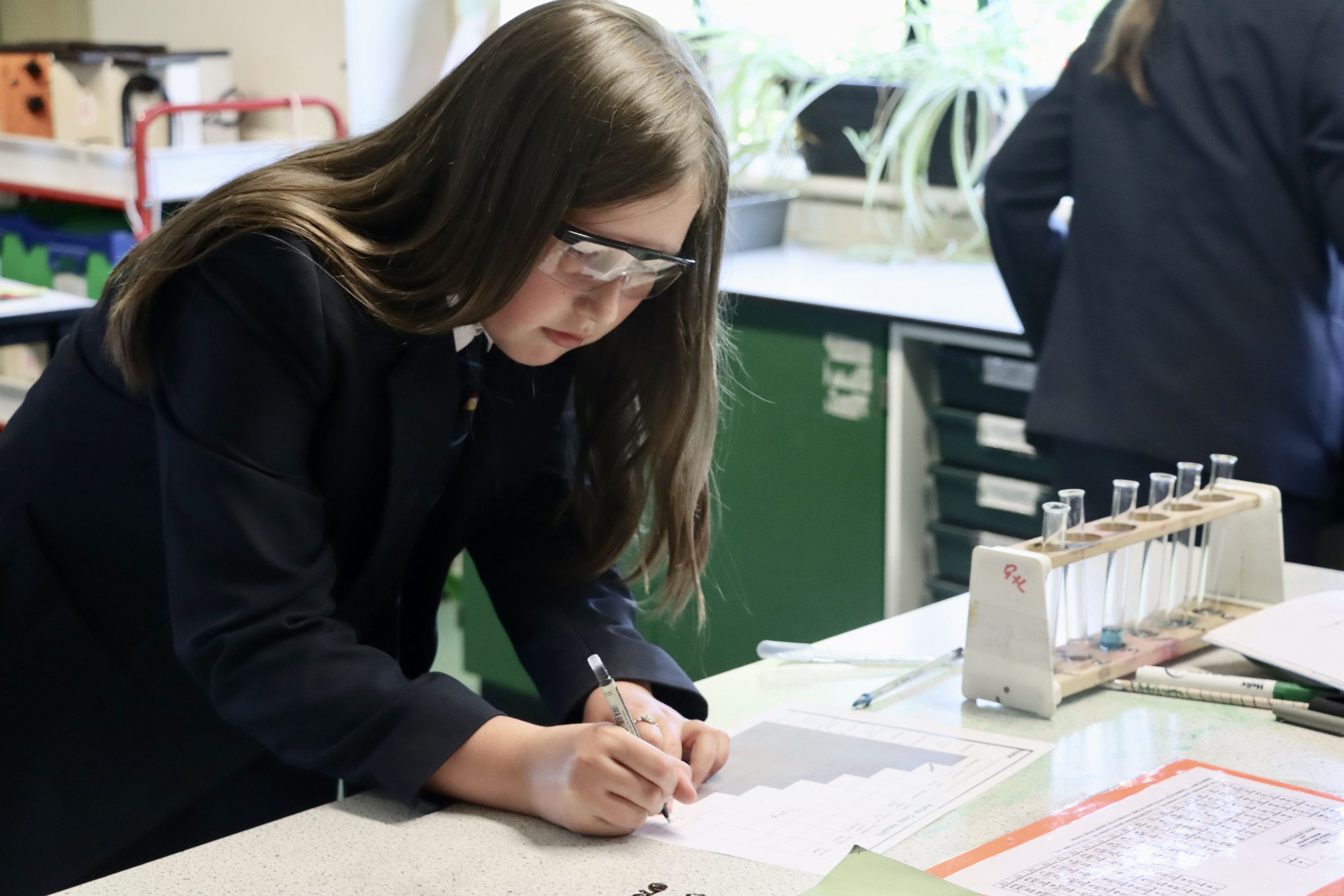 In year 9, students begin following the AQA Separate Science specifications in Biology, Chemistry and Physics. In year 10, students have the option of continuing with the separate sciences or following the AQA Trilogy Combined Science route through to exams in the summer of year 11. As in KS3, the topics are sequenced carefully and build on the science that has been taught in years 7 and 8.
Our team of teachers are experts in delivering lessons to a high standard and recognising potential misconceptions that are commonly held in science. Modelling of scientific concepts, including essential maths skills, practical techniques, and written skills (such as analysing results, making comparisons between processes and evaluating materials) are key features in our lessons, as are regular opportunities to review and retrieve prior learning.
At KS3, all our students are taught in mixed ability groups, whereas at KS4 we look to group students by the higher or foundation tiered route through the GCSE. This allows teachers to carefully monitor student progress across each year group and to ensure they are being regularly challenged in their lessons. Assessment is used continuously to determine student progress and this is through the use of quizzes, retrieval, formal assessments, standardised homework, and programmes such as Carousel Learning (KS3) and Tassomai (KS4). These online platforms also provide students with the opportunity to assess their own learning and revision. In year 11, in line with the school assessment policy, students take two lots of mock exams. The first focus on Paper 1 topics in Biology, Chemistry and Physics and usually occur in the Autumn of year 11. A second set of exams take place in early spring with a focus on Paper 2 topics. All assessment data is tracked carefully, in all year groups, and is used to identify gaps in knowledge from an individual level, across a class and across a cohort.
A detailed breakdown of our KS3 Curriculum and KS4 Curriculum can be viewed by clicking on the appropriate link.