Textiles
Art Textiles a creative course, giving students the chance to explore ideas and themes whilst developing the ability to explore and learn a range of textiles skills and processes across both KS3 and KS4. Students may join in year 7 with a varying of levels of skill but our common aim is that, by the time they leave in year eleven, every student will have learnt important life skills.
KS3
Our KS3 scheme work has been designed so that students are able to gradually build upon their skills and understanding. All our projects start with developing drawing skills and use of art media and materials. These then develop into learning textile techniques and processes which the students use to develop final outcomes.
Our KS3 programme blends well into our AQA GCSE Textile Design course – this is an excellent choice for both career path as well as developing those important life skills. Exploring exciting starting points and themes allow our students to develop personal work that showcases their interests and ability. We introduce new techniques and skills and build upon the existing skills learnt in KS3.
KS4 TEXTILE DESIGN
GCSE Textile Design is offered by the Art Department at Barnwood Park and is taught as a creative course, giving students the chance to explore ideas and themes from both their own personal interests and from a wider cultural perspective. The subject is taught by experienced teachers who are practising photographers and use their personal experience to inspire and inform their teaching.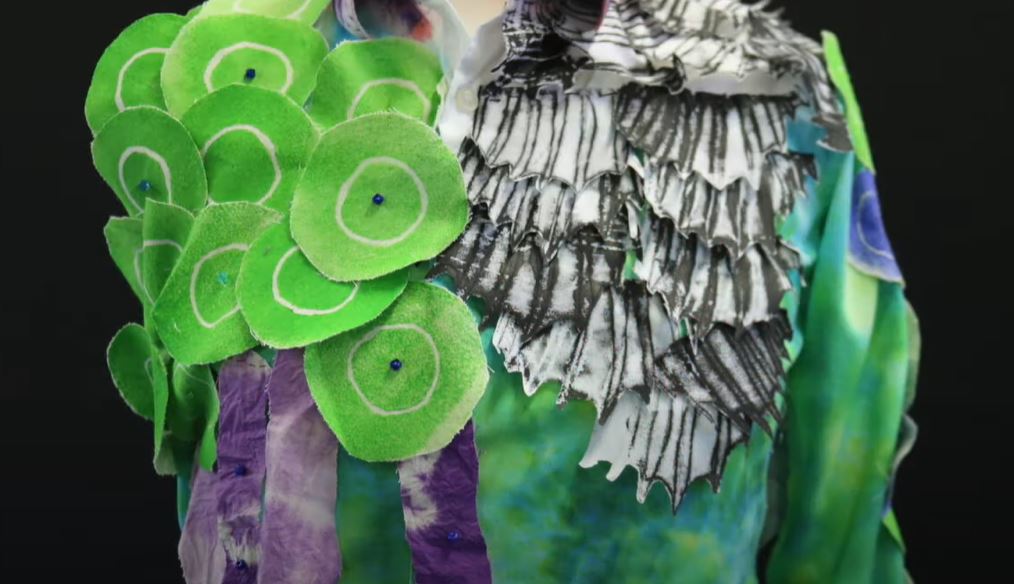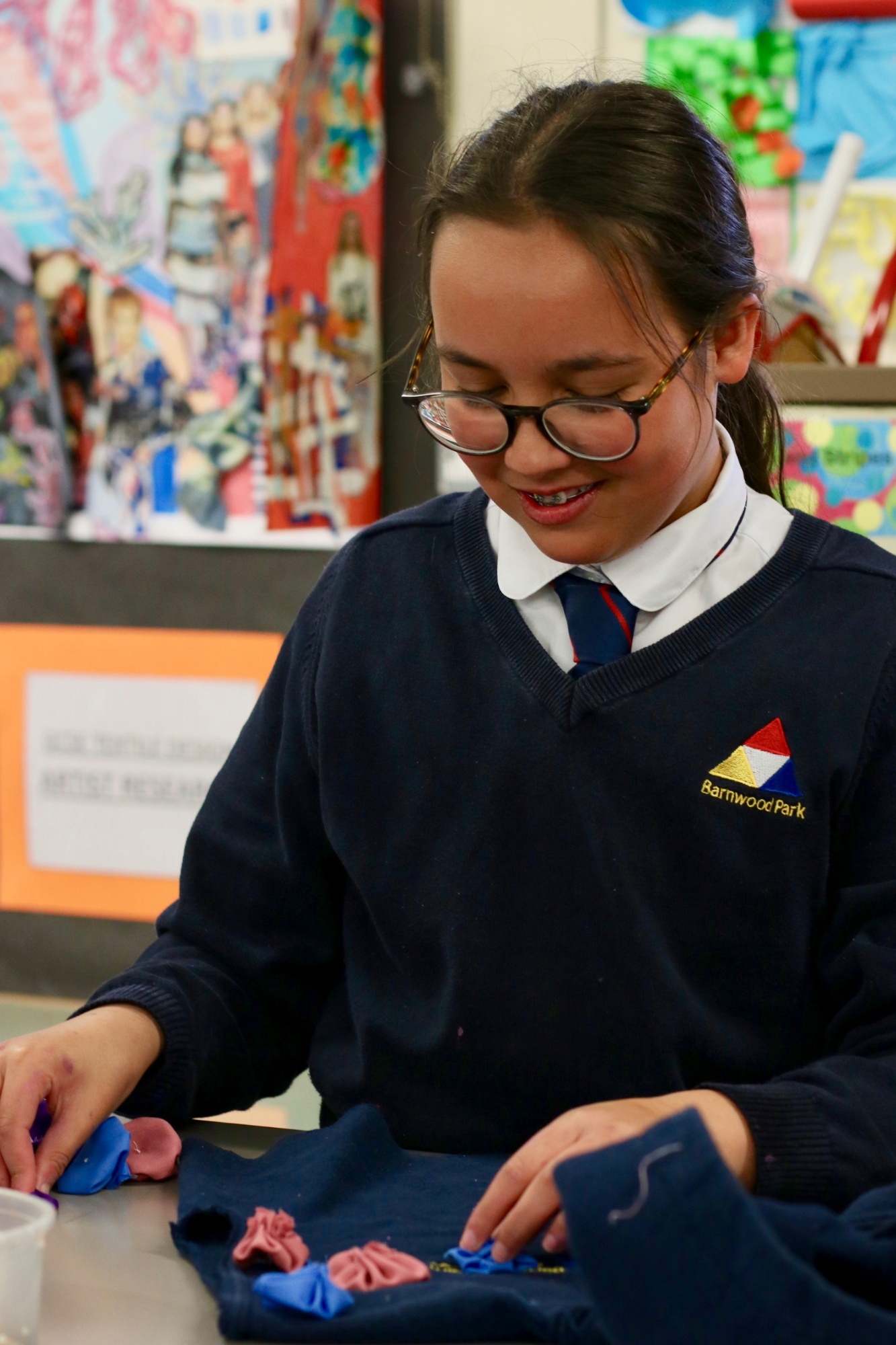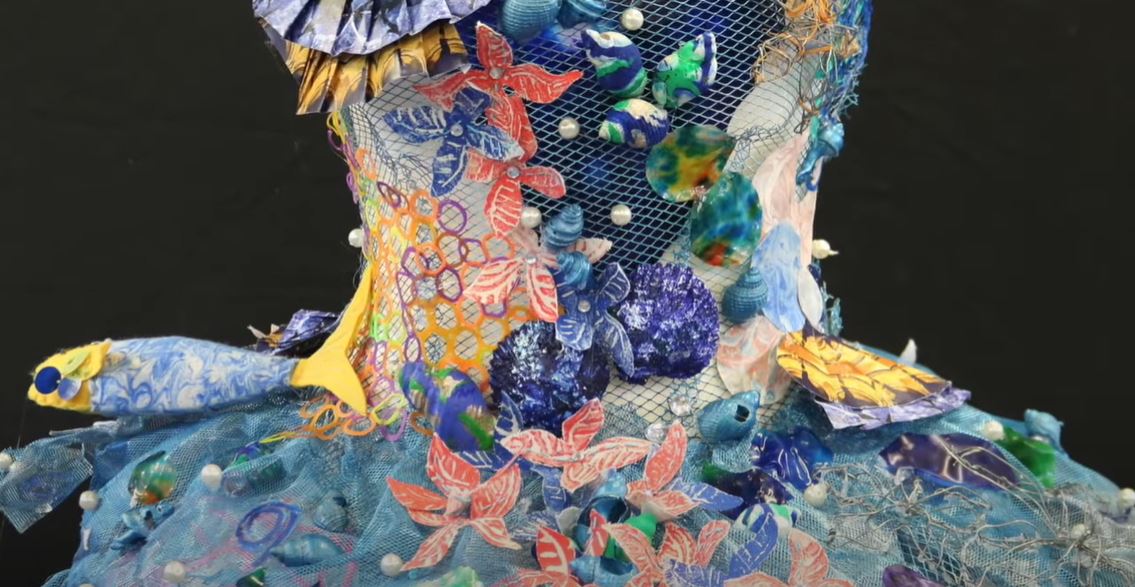 Students begin their journey in Year 10 working on the Portfolio element of the GCSE, worth 60% of the final grade. Students start with a series of short units developing confidence with a range of different skills, techniques and processes, and evidence of their learning is recorded in sketchbooks. There are two further extended projects that form part of the Portfolio with a significant homework requirement, as students are expected to develop their own skills and interests. In the January of their Year 11, students begin their Terminal Examination to fulfil the remaining 40%. In this exam they are expected to develop an entirely self-driven response to one of a set of themes set by the exam board (AQA).
Through the course emphasis is put on developing skills and confidence with handling, exploring and experimenting with a range of artistic media, textile techniques and processes such as print, weave, batik, embroidery, silk painting etc. This in turn allows students the opportunity to develop exciting sketchbook work and final outcomes using a range of media and materials as well as showing an awareness of work from other artists and cultures. The ability to evaluate through the reflection is an integral part of the course and forms the main written element.
We offer students the opportunity to purchase two packages from the Art and Technology department to support learning both in school and at home. We offer two packages:
Type
Sketchbooks
Art Equipment
Textiles Kit

Package A

£20

3 hardback sketchbooks required for the duration of the course

A3 plastic portfolio
12x coloured pencils
Oil pastels
Watercolour tin
Brush, pencil, eraser, sharpener

Sewing kit

This sewing kit includes a pair of 7.5 inch scissors, pin wheel, pincushion, tape measure, metal thimble, dressmaker pencil, seam ripper, 10 assorted threads, 30 hand needles, safety pins, snap fasteners, hook and eyes, wool needles and buttons.

Package B

£10

3 hardback sketchbooks required for the duration of the course
Not included. These will need to be purchased separately.
Not included. These will need to be purchased separately.
There will be no additional charge for equipment for the duration of the course as we have a good range of materials and media for students to use in school. However, as we progress through the course students may want to purchase specific materials relevant to their projects such as printing equipment, threads, fabric and embellishments etc.